Hello friend!
Do you do anything special for Valentine's Day with your spouse, children or pets?  We usually don't, although it's fun to snitch some of the chocolates that come home from school parties with the kids. (Shhh…🤫😁)
With our youngest now almost 5, I'm finding myself with a little more time than I used to, so maybe I will make a special meal with the smoker.  Not sure what yet….do you have any smoked pork favorites?  Reply and inspire me! 
The other day, I started up the smoker at 2:30pm, thinking it was going to take awhile to make my pork chops since it was -8 outside. For some reason it did not, but no one turned down these melt in your mouth pork chops at 4:30pm! 🤩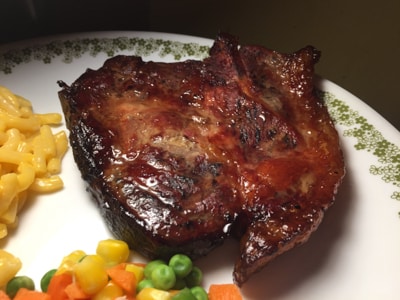 (Yes, that's Mac and Cheese….a vote by one of the kids. We eat top notch meat around here…but the Mac and Cheese is still sneaks in sometimes.😄)
No smoker at your house?
First of all, I'd highly recommend one…I got mine last September for $25 on Facebook Marketplace, not ever used before. What a treat!
Second of all, I have a recipe for you too!  Make these omelettes as a special treat with your special people this Valentine's Day!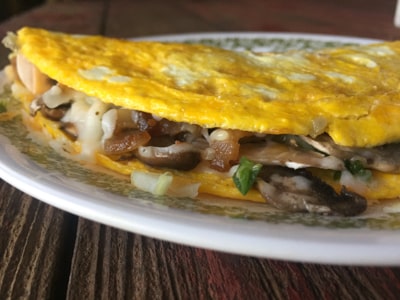 Farm news
It's less than a month now and the 4 mama pigs will be having their 2nd litters of piglets! Let's hope that the weather warms up just a tad before then. 🥶
They are due the first week of March and we are planning to swap the barn/pen they are in with the other barn/pen that currently has the growing pigs in it. That barn has a nicer roof and the farrowing pens are also in there.
(Those are 4 individual plywood pens with doors that can close the moms and babies together for the first few days after birth. This helps them bond and also keeps another mother from walking in uninvited.)
Here's one of the moms…in the middle of eating her breakfast. 😉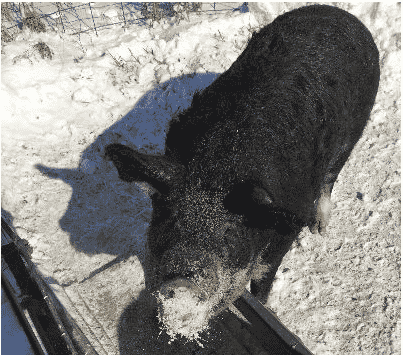 Here is Daddy pig…happily oblivious to the fact that he could have 40+ more offspring coming into the world in a couple weeks…😮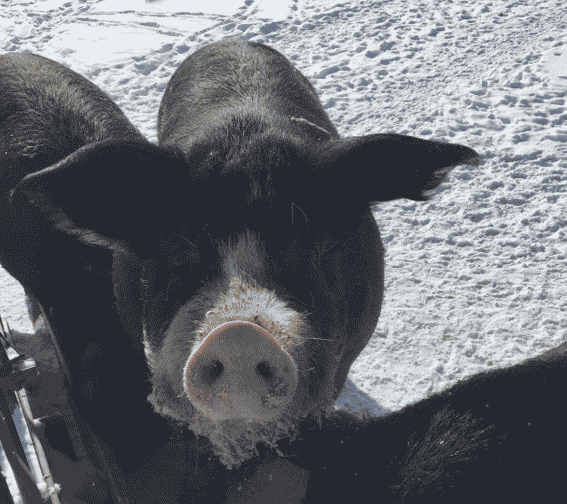 And here is a picture of the farrowing pens, all neat and tidy, just before the last piglets were born in September. They are a wonderful addition to our farm, courtesy of a neighbor, who gave them to us in trade for some cuts of pork. I think that was win/win!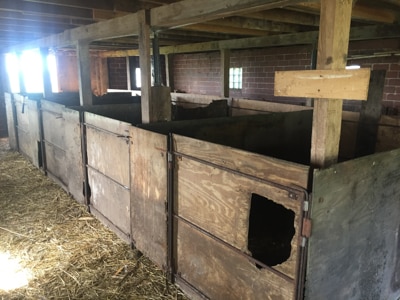 Cute baby pig pictures to come! 😍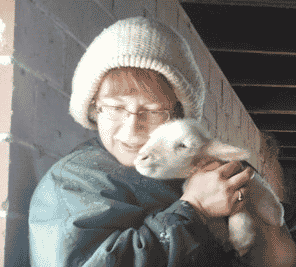 From all of us here at Piggery Run Farm, with 2 feet or 4 feet,
we wish you a happy Valentine's day with someone you love! 😘
Naomi and the gang
(the picture above is one of our lovely little lambs from a couple years ago 🤗)
P.S….Before we know it, the next pigs will be ready as pork – June 2021 is the big month!  I am building up helpful links on the website to make this an easy process for ordering. But as I do that, I want to make sure I'm hitting all the important things. Have you bought pork before, directly from the farmer? Do you have any questions on how it all works? Or what kind of cuts to select? Or anything really??  Let me know at: tastypork@piggeryrunfarm.com.